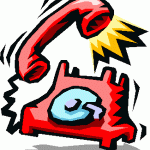 If you are in debt, there is nothing more infuriating than being besieged by bill collectors on the phone. Unless it's facing a mailbox full of threatening letters from collectors and attorneys.
I'm Doug Beaton, a bankruptcy lawyer serving the Merrimack Valley for 17 years. What I'm offering you is a way to do something about it — and fast.
If you decide to retain my office for your bankruptcy case and put just $499 down with the retainer agreement, I'll send (up to 7 of) your creditors notices to stop harassing you the same day you sign up! All you have to do is give me their names and mailing addresses (or just bring your bills to your free initial consultation).
As for the rest of the legal fees and court filing fees, as long as you pay them within 90 days, I'll apply the full $499 to your Chapter 7 bankruptcy case — and I'll even give you a special discounted rate in the process!
Which means that the whole debt nightmare can be behind you in three months or less, with your most pernicious creditors held at bay in the meantime!
So if your want peace from the ringing phone, first pick it up — and give me a call at (978) 975-2608 today! My bankruptcy law practice is located on Route 114 in North Andover, and I'm just a short drive from Lawrence, Bradford, Methuen, Haverhill and southern New Hampshire.
Let the Call-stopper bankruptcy plan be your first step on the road back to sane debt-free living!
By Doug Beaton