There are a lot of lawyers around. And there are a few of them who sometimes dabble in bankruptcy cases. But for me, bankruptcy law is the main focus of my work, along with some estate planning, and helping people out of debt is what I enjoy doing, not just a sideline.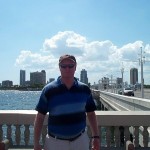 I don't hustle divorce cases, I don't chase ambulances, and I don't pass papers on real estate deals. This lets me focus on the developments in the bankruptcy laws so that I can represent you effectively.
I have been a bankruptcy lawyer in the Merrimack Valley since 1994. I am a member of both the Massachusetts and New Hampshire bar associations, and I can help you escape from a life of debt if you currently reside in either state.
When you hire me you'll always be represented by a qualified, experienced bankruptcy lawyer who understands your problems and can help you find the right solution. At my office, you won't meet with a paralegal, you won't have to fill out your life history just to get an interview, and you won't wait for weeks until an appointment becomes available.
When you hire me, you'll get an honest opinion from a bankruptcy lawyer with years of experience. As soon as you hire me, I can make sure that harassing phone calls stop immediately – not next week or next month. Letters at home and calls at work will stop too – and if they don't, I'll help you fight back against abusive debt collectors. You will be represented in court by Douglas J. Beaton – the same lawyer you hired, not some assistant who just got handed your file – and you'll be prepared for the bankruptcy process so we can deal with any problems.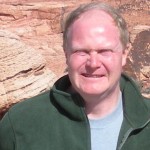 As we go through the process you'll get unlimited access to me by phone and email. I don't charge you every time you need to ask a question, and I won't dodge your calls. If you want my cell phone number, I'll give it to you, although you should know I am not yet a smartphone addict. I'll do this because it's important for you to know everything about your case, that's part of my job.
My legal fees are customized to the facts of your case. No two cases are the same, so why should your legal fees be over-inflated? Can't pay all at once? No problem – we'll work together on ways to meet your unique needs until your bankruptcy case can be filed: Some clients might wish to pay for limited creditor-protection services until the complete fees and costs can be saved up, while others might qualify for a payment-plan bankruptcy. (However, if you are participating in my Christmas promotion, those fees need to be paid upfront).
Here's what you need to do now:
You need to contact me by telephone at (978)-975-2608 during regular business hours.
When we meet we'll map out a plan of action, figure out how I can help you, and decide if bankruptcy is the right direction for you. And I won't charge you a dime until we decide if we're going to work together.
There's no cost, no obligation, and no worries. Drop me a line or give me a call.