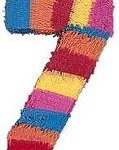 Confused about the different "chapters" of the bankruptcy code? Here's a very quick cheat sheet on Chapter 7, which is what the majority of people file.
It's a quick proceeding — by lawyer's standards anyway — typically over and done in four months or less.
If your family income is under the state average for either Massachusetts or New Hampshire (taking into account family size) you automatically qualify.
if your income is above the state average, you might still qualify, but you will need to "pass" a fairly elaborate financial "means test." (Time to call a bankruptcy lawyer!).
There are no monthly trustee payments with a Chapter 7 filing.
You can keep all of your exempt property in Chapter 7 — which for most people, but not all, means everything. (Time to call that lawyer again!).
You can keep your house and car as long as you are caught up on those loans. Alternatively, you can rid yourself of an unwanted, burdensome house or car if you prefer. Debtor's choice.
Just like the other chapters, creditors are forbidden from calling writing and suing Chapter 7 debtors. The benefit is immediate — its starts the day your case is filed
By Doug Beaton