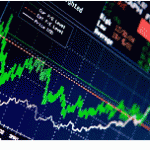 Let's say you have decided to file a bankruptcy case. And you have also decided to hire a bankruptcy lawyer to put together the paperwork and to represent you. Smart move. But how exactly are you going to pay attorney's fees to hire this lawyer?
Most bankruptcy clients are inherently in a catch-22 situation: they need to pay for legal services, but by definition, their finances are in a shambles.
Wouldn't it be nice if you could pay the bankruptcy lawyer over time, or as the used car dealers like to put it, in "easy monthly installments."
Enter the "attorney-fee only" Chapter 13 case. The what? Well, chapter 13 calls for debtors to make monthly payments to a bankruptcy trustee who distributes the payments to creditors — which can include attorneys. It wasn't long before some enterprising members of the bar thought up a system in which debtors filed Chapter 13 plans that calls for payments only to one single creditor — the attorney himself. Presto, you have a method for the lawyer charging and collecting the fee over 36 months, while the debtor gets to file his bankruptcy case right now.
But not so fast, says United States Bankruptcy Judge Henry J. Boroff, one of the judges who hears bankruptcy cases in western Massachusetts, and also some bankruptcy cases that originate in Lawrence, Methuen and Haverhill.
To Judge Boroff, the attorney-fee only Chapter 13 is merely a disguised liquidation (Chapter 7 case), where government employees (court clerks, bankruptcy trustees) are put to work collecting fees for lawyers in private practice.
In the Groccia case, Judge Boroff came down hard on a lawyer in western Massachusetts who was charging $4000 (over 36 or more months) for a chapter 13 for clients who couldn't afford to pay anything upfront for a chapter 7 fee.
In Judge Boroff's view, this practice increased the debtor's legal costs, and delayed their discharges, since Chapter 13 debtors don't get a discharge until their plan is finished.
On the other hand, these debtors had access to a leading bankruptcy attorney, and they themselves filed letters with the court saying they were happy with the agreement. And they got a lawyer who would take payments over time.
Whether the attorney-fee-only Chapter 13 case is allowed is one of those things in bankruptcy that depends on local practice, with different rules and attitudes depending on where you live. In New Hampshire, Chapter 13 trustee Larry Sumski has spoken to lawyers groups and said he sees nothing inherently wrong with the idea, although the New Hampshire bankruptcy judges have in the past written opinions disparaging the practice as well.
By Doug Beaton