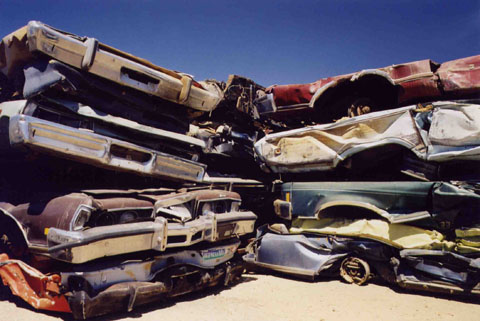 Think about this scenario for a minute: Things haven't been going well lately, and debts are pressing on you. Bankruptcy may be an option, not your first choice to be sure, but its out there, and the bills collectors have been closing in fast.
You have an older car you bought a few years ago at a not-so great dealer (like some of the ones who hang out in Plaistow, right over the Massachusetts line, here the lemon laws are a bit looser), who did get you financed but at a high rate.
The car isn't great, but you definitely need it to get to your job so you can earn your daily bread. It might be coming up on some pricey repairs that you would rather not think about just now.
If this kind of situation rings true to you, maybe its time to explore the cram-down rules of Chapter 13 bankruptcy, which could offer major relief.
In essence, the bankruptcy code allows you (once you file a case, that is), to re-write the loan down to the current fair market value of the car or truck. You can then pay off this new lower balance over a period of three to five years by making monthly payments to your bankruptcy trustee. You might even be able to get a lower interest rate on these payments while you do this.
But, like any other legal strategy, there are traps and tricks you have to know before you take the plunge.
First, the cramdown rule applies only under Chapter 13 of the bankruptcy code. So this case is not going to be the simplest or quickest one through the system.
Second, the rule only applies to cars that have been purchased by you more than 910 days before you file your case (that's two and a half years). So if your purchase is more recent than that, you won't be able to do a cramdown — at least without waiting for the 910 days to pass.
But if you can get by those two obstacles, and have a steady income now, the cramdown strategy can get you out of an obscene car loan agreement — and can help you get rid of other debts, like credit cards or medical bills as well.
And you might even qualify to pay your bankruptcy lawyer's fees in installments as well.
Again you want to ask yourself three questions before taking this plunge:
(1) Do I have a reasonably steady income?
(2) Did I buy my car more than 2 1/2 years ago?
(3) Is my car worth less than the balance of the loan?
If so, and you have other debt problems as well, the Chapter 13 cram down rules could be a real benefit to you in a tough time.
By Doug Beaton